Lead mining in Wanlockhead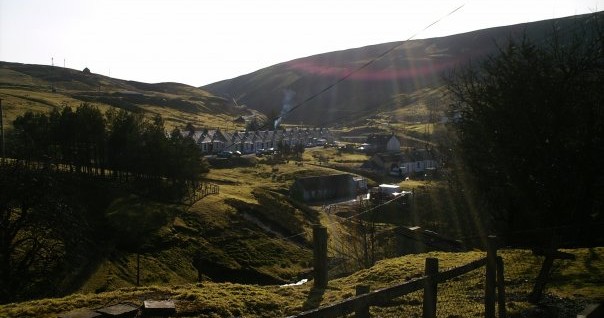 Lead mining, unlike other mining processes, is not simply an extraction process whereby material is mined from deep in the ground and transported off to industrialised towns.
Rather the rock containing the lead was chipped from the mine walls, the lead ore was then extracted and smelted into lead bars which were then transported out of the village. In this way the industry dominated the village, providing jobs for many local women and children in addition to the majority of the male population.
The payment structure of the miners in Wanlockhead was also unusual. Miners organised themselves into groups known as 'bargains'. Each bargain would agree with the mine owner to work in a certain area of the mine and raise a particular amount of ore, in return for an agreed price. Wages were paid half-yearly or quarterly to allow the mine owner or his agents time to sell on the lead ore. While pay was above average for unskilled labourers the mining conditions were harsh and the long period between payments often meant that families were often living in very poor circumstances.
Social Life
The geographical location of both Wanlockhead and Leadhills ensured that both communities were effectively isolated from larger towns. It could be argued that this poverty combined with the isolation of the villages was what encouraged the development of social institutions such as the library, band and curling societies in both Leadhills and Wanlockhead. The membership and joining fees for these institutions were usually varied; however membership allowed access to important facilities, social events, gave social kudos and in the case of the library, became a mode of self-improvement.