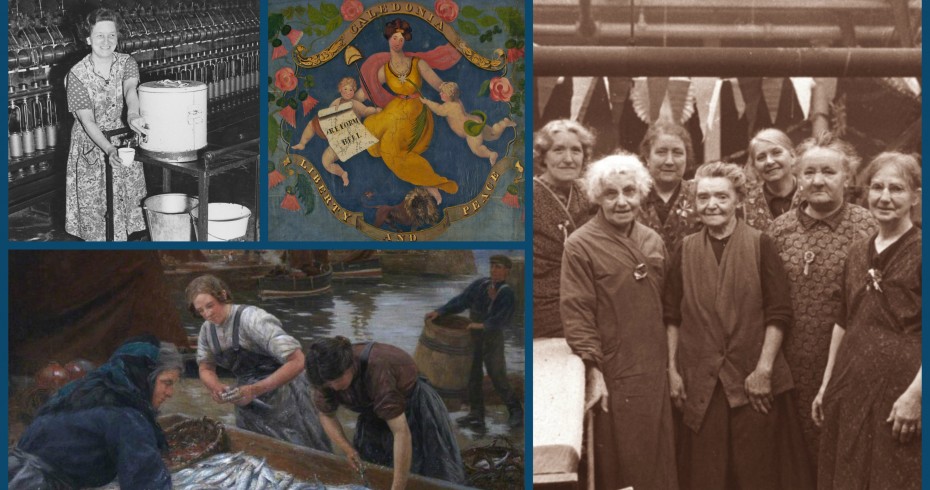 100 years on from the first women getting the vote, all eyes are on the women who worked to enable this to happen. This Women's History Month find out more about the women who worked in Scotland's industries.
At the Scottish Fisheries Museum in Fife find out about the herring lasses, who moved up and down Scotland's east coast with the fishing fleet to gut and prepare herring coming in off the boats. These women worked in harsh conditions and had a tough work ethic. Girls as young as 14 were able to work, giving them a chance of freedom in a time when options for women were limited.
At Verdant Works in Dundee find out about the significant contribution made by 1000s of women who worked in the mills. Women were paid less than men, making them a desirable workforce for the jute industry. By 1911, women made up three quarters of the industry's workforce in Dundee. Many of these women were married, a rarity by this period.
Find out about Margaret Maxwell's petiton of 1914, railing against the forcible feeding of women in prison - on permanent display at Summerlee Museum.
Find out more about the women who kept A. Stephen & Sons Boiler Shop open during the FIrst World War, from the collections at the Scottish Maritime Museum.
It wasn't glamorous work, but these women were integral to the success of Scotland's industries.
#GoIndustrial
#WomensWork100
#WomensHistoryMonth
#IWD2018