Culture and Heritage sectors call for ambition, imagination and investment ahead of May's elections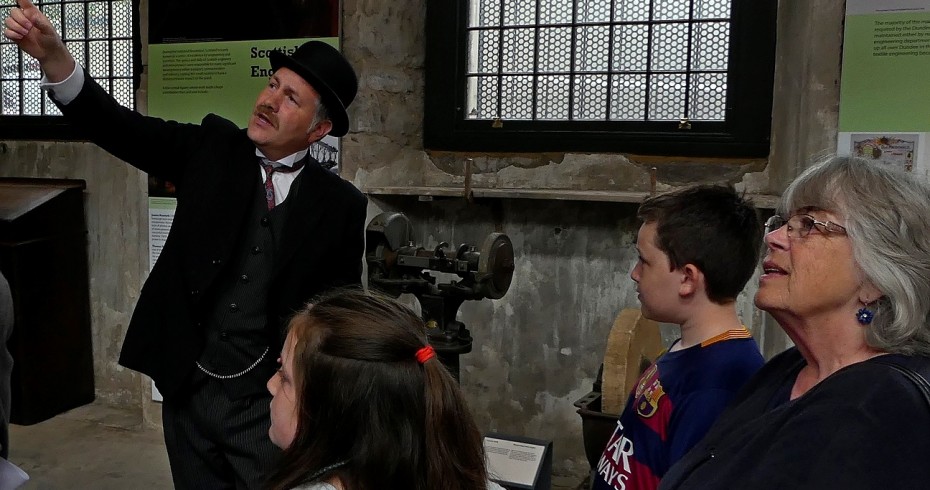 ​A coalition of organisations working in culture and heritage have published a joint manifesto outlining how the sectors can be supported to sustain and enhance vibrant communities across Scotland.
Published ahead of May's local elections, the manifesto outlines how councils can support cultural recovery and benefit from the contribution the sectors make to economic development, health and wellbeing, and education.
The manifesto proposes that local authorities:
Protect and champion existing cultural infrastructure;
Develop fully resourced culture and heritage strategies;
Build greater links between school education and cultural assets, including museums and heritage sites;
Use culture and heritage to engage the public around climate change.
Ideas raised in the manifesto include the repurposing of empty commercial properties into cultural spaces and developing cultural projects to help tackle the attainment gap in schools.
The coalition of organisations also encourage local authorities to engage with the Scottish Government's open competition for new National Towns of Culture, and to consider investment in marketing and engagement activities to reach new audiences following the downturn in international travel.
Sharon Heal, Director of the Museums Association, said:
"Scotland's culture and heritage sectors are loved by the public and have a global reputation – but after two difficult years, it is important that government at all levels supports their recovery.
"Local government in particular has an important part to play in the delivery of our cultural offer, both as the custodian of many cultural assets and in supporting the wider sector.
"May's elections will be an opportunity for all political parties to outline their vision for culture and heritage, and we hope that they do so with ambition, imagination and investment."
Moira Jeffrey, Director of the Scottish Contemporary Art Network, said:
"Culture and heritage make an enormous contribution to Scottish society, helping to create vibrant local economies as well as supporting our collective wellbeing.
"That contribution can be strengthened even further. Our manifesto proposes a range of ideas, from building greater links with schools and healthcare, to engaging the public on climate change, that can ensure culture and heritage remain at the heart of our communities."
Ola Wojtkiewicz, Executive Director at Creative Edinburgh, said:
"We look forward to strengthening dialogue with local government to help support the creative sector to be an effective engine of Scotland's success.
"Through a diverse network of local creatives, we want our community to be part of the city's future success, and we hope to be a more effective partner in setting and delivering cultural and economic strategies."
ENDS
Notes:
Culture and Heritage: A Manifesto for Local Government was collaboratively produced by Built Environment Forum Scotland, Creative Edinburgh, Creative Lives, Go Industrial, Museums Association, Museums Galleries Scotland, Regional Screen Scotland, Scottish Contemporary Art Network, Scottish Council on Archives, and West of Scotland Regional Equality Council.