The Archives of the Wanlockhead Miners' Library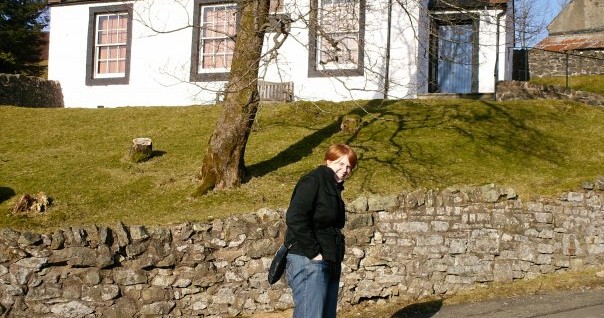 I began researching the social history of the village, more specifically the types of things which the miners and their families did in their free time. I began by exploring the library's extensive archives.
In the course of my research I was surprised, amused and challenged by some of the stories that I found. From an historian's perspective the archives of the Library Society are invaluable for providing information about changes in reading abilities and literacy levels, the types of material people were choosing to read and the ways in which an organisation of this nature functioned. However, the minutes of the Society not only detail the day-to-day running and organisation of the library but they also paint a vivid picture of village life. Their notes reflect a surprising range of things including the peaks and declines in economic activity in the mines, immigrating and emigrating amongst the community and even changes in the local weather! Fundamentally they illustrate the centrality of the library and it's building to the village. In addition to providing a an opportunity for socialising at its regular meetings, the building itself was also often rented out to other local organisations such as the Band and the Church and for events such as lectures, weddings and meetings.
Above all else the minutes reveal that, as my nana would say 'some things are aye the same'. For example we see from them that in 1920 one member of the society complained to the general meeting that 'football was being played by young men at the back of the (library) house, thereby injuring the roof.' It was decided to ask the local policeman to 'take the matter in hand' and have a quiet word with those concerned. Similarly, the village spirit of giving a helping hand to you neighbour was also in evidence when in 1813 a team of volunteers was gathered from amongst the library membership to go and help tidy the garden and road way up to the manse as the minister, Reverend Osbourn, was in failing health.
The minutes of the library help to give us to have a more complete picture of what the lives of the miners and their families must have been like. Come visit the library to find out more about these organisations and their archives.
---
Image: Fiona at the Library in 2008.