Scottish Fisheries Museum @ 50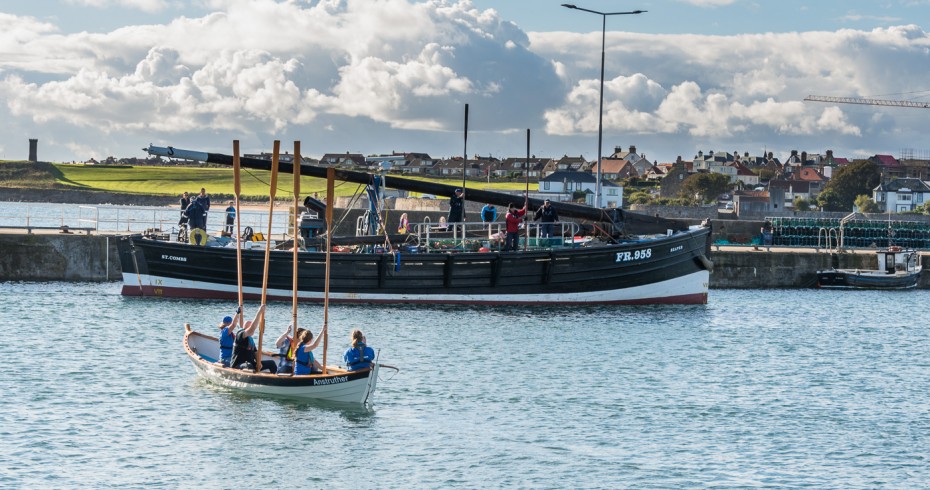 It's an exciting time here at the Scottish Fisheries Museum as this year we turn 50 and we're celebrating in style!
Starting from the 4th of July 2019 (our official anniversary date) we have a year of events planned so everyone can join in the celebrations.
It all begins at Rosyth – a strange place to start for a museum based in Anstruther you would think. This is because our flagship, Reaper, has been away for some major restoration in Rosyth. On the 4th of July 2019, she will be handed over in a ceremony there before making her way up the Forth, escorted by what we hope will be a flotilla of 50 boats.
Meanwhile, in Anstruther, there will be a welcoming party waiting. From 2-6pm there will be events going on at the harbour surrounding Reaper's arrival ( around 4pm based on the tide!). We look forward to seeing as many people there as possible to give her the greeting she deserves.
And that's just the beginning! From a light parade to treasure hunts and even some ghostly goings on, The Scottish Fisheries Museum will have a jam-packed programme to bring you.
In the Museum itself, until the end of 2019, we will have an exhibition all about the last 50 years – so come along and have a look at what the Museum has been up to since it was established in 1969.
We are not just staying still either! We are going to be touring the Go Industrial museum with a series of displays from our collection. Each display will be different and relevant to the museum we are visiting – and it's a great opportunity to see all that Go Industrial museums have got going on.
If you want to keep up with event information at the Scottish Fisheries Museum, like our Facebook Page, follow us on Twitter and Instagram or go to our website.