Get set to explore the collections at North Lanarkshire's museum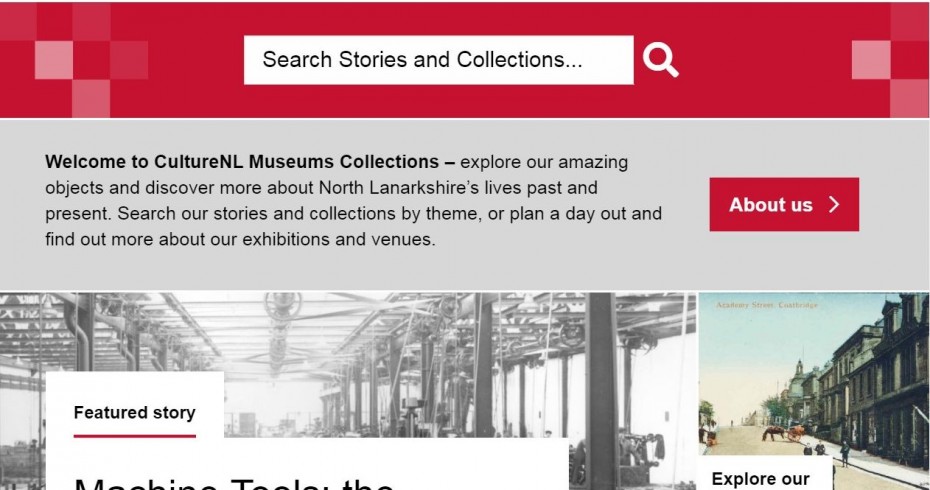 Since May 2017 the Curatorial team at Summerlee have been busy working on a project to create a new CultureNL Museums collections website. After two years photographing the collection, writing captions and stories our new website is finally launched at www.culturenlmuseums.co.uk
From a bar of Summerlee pig iron to the fabulous costume of famous showbiz siblings Fran and Anna, the website will take you on a journey through North Lanarkshire's lives past and present. The museum is home to one of the finest collections of industrial history in Scotland, along with a fascinating collection of social history objects from the communities that grew up around the industries. Key objects from this nationally significant collection feature.
When we started our challenge was to create an online resource for the general public to enjoy; from casual browsers to local history enthusiasts, researchers and students. With this main aim in mind we created a number of discovery tools to provide different gateways into the collections; using traditional search tools as well as storytelling, themes and mapping.
You can search our collections by a range of themes including iron, steel, engineering, art, politics, wartimes, sport and leisure. If you know exactly what you're looking for then there's our advanced search by place, date and subject matter.
Another main feature of the website are the stories which provide more detailed information on the collections and their significance. From the astonishing story of swimming legend, David Crabb and life in the New Monkland Poorhouse to the Big Mill at Ravenscraig and Glenboig's world famous brickworks.
You can also explore maps connecting objects with North Lanarkshire locations and listen to people's memories of the world of work and home life.
Another major focus of the project has been the digitisation and photography of our collections. The emphasis was placed on the quality of information and visual appeal rather than quantity of object records. For the project in the region of 3,000 objects are available on the website which is 10% of the entire collection. This will be the first time many of these objects have been made available to the public.
This is only the beginning! Eventually we will have all of our collections digitised; numbering some 27,000 objects. We will also add more audio visual content from our Oral History & Film Archives along with more functionality.
The project was made possible through funding from the Museums Galleries Scotland National Recognition Fund.