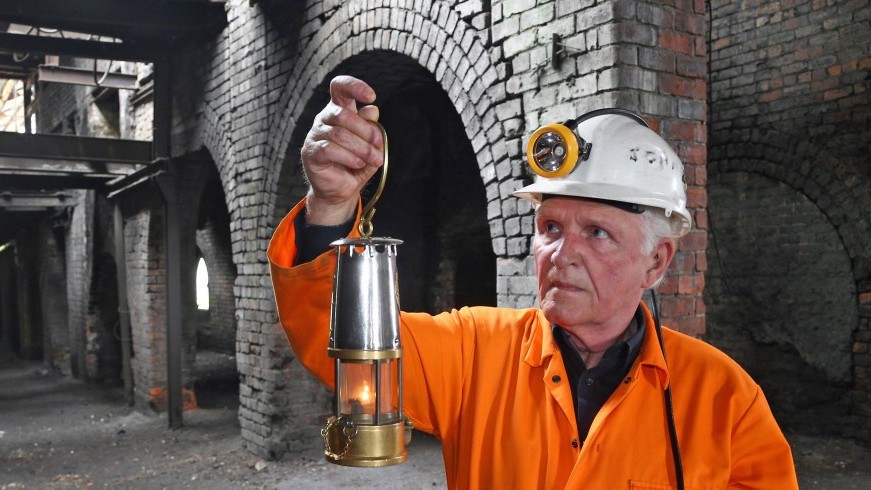 Doors Open Days is Scotland's largest free festival that celebrates heritage and the built environment.
Every September, heritage organisations and buildings across the country through open their doors to the public. It's an opportunity to explore buildings that aren't normally open to the public, and there are lots of events and yours going on as well.
The aim of Doors Open Days is to ensure that Scotland's built heritage, new and old, is made accessible to people living and visiting the country on weekends in September.
In Scotland, these European Heritage Days are coordinated by the Scottish Civic Trust, and supported by Historic Environment Scotland.
In 2018, Go Industrial has been using social media to take part in the European Year of Cultural Heritage. They've been having themed months – May was chimneys! – and in September they are looking at European Heritage Days. The European Heritage Days are the most widely celebrated participatory cultural events shared by citizens of Europe. We're proud to take part!
Every year, Go Industrial members take part in Doors Open Days in a variety of ways! This September you can visit:
On 8 and 9 September visiting National Mining Museum Scotland for a tour of the historic Undercroft, once an essential part of the Lady Victoria Colliery. Its elegant arches are one of the site's more distinguishing features. Railway sidings from the Waverley Line passed under these arches and were loaded with coal for transportation to the textile mills in the Borders and the docks in Leith. Booking is essential!
On 29 and 30 September, 10am-5pm, join New Lanark for a textile-themed tour around the Counting House – a building that isn't normally open to the public! Please note that the rest of the site will require an entrance fee – please visit www.newlanark.org for more information.
Summerlee is opening its industrial history store to the public, offering a 'behind the scenes' look at the objects we house and the role of our curators. Tours are free and family friendly, please call 01236 638460 to book in advance.

There will also be mine tours from 1pm -4pm (£1.10 for adults/ 65p for children), heritage tram rides from 10am-4:30pm (all day tickets £1.65 for adults/ 85p for children) as well as arts and crafts workshops from 12-4pm (small charge applies).
On 9 September, 10am-5pm, visit the Scottish Maritime Museum. Adult entry discounted from £7.50 to £4; children free.
You can find 100s of other venues to visit on Doors Open Days this September on the Doors Open Days website. Happy visiting! #GoIndustrial