Talk
Nearly a decade! Fires and Firefighting at HM Factory Gretna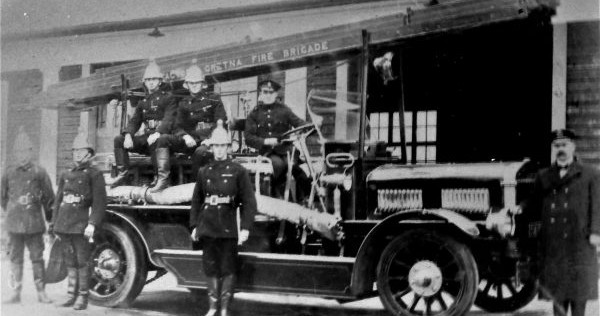 Our presentation begins in October 1915 with the builders discussing fire insurance with HM Government and then we travel through to September 1925 with a large fire at Gretna just a few days after the brigade had been disbanded.
Our journey will include looking at the men and women who fought fires, took part in competitions and ensured the safety of H M Factory, Gretna. We'll see the vehicles, stations and uniforms used. Likewise details and photographs will show the diversity of incidents including travelling miles to assist local communities in areas where proper fire fighting apparatus and crews did not exist or were rudimentary.
Gretna had different levels of fire teams ranging from the professional brigade through to the assistance offered by police officers, both male and female, military guards and officer workers. Within the factory area, all workers received basic training whilst others more in depth instruction. Some of these workers showed exceptional bravery and quite correctly were presented with awards and we'll look at these.
Unfortunately any explosive factory was a place of danger and accidents fatal and causing injury were common place. However that the workforce and residents in the purpose built townships and other accommodation also suffered from house fires and accidents including those caused on the railway and road. Ambulances based at fire stations attended to the injured, taking casualties to hospitals in Dumfries and Carlisle if the medical facilities within the factory could not cope.
Lasting about 50 minutes, Nigel Crompton, MA's presentation includes photographs, copies of maps and other documents relating to the fire brigade and fire fighting at HM Factory, Gretna.
This event will be held via Zoom and a joining link will be sent on the day.
Book online on Eventbrite here: https://www.eventbrite.co.uk/e/nearly-a-decade-fires-and-firefighting-at-hm-factory-gretna-tickets-153631089725