Talk
Great War Huts: an accidental First World War heritage project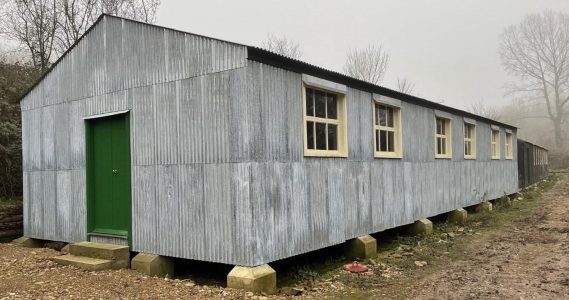 Taff Gillingham tells the story of hows the Great War Huts project came about and their work in saving and restoring a number of original First World War temporary wooden buildings from across the country, set against the context of the original hut-building programme of 1914-1919.
Taff goes on to explain the museum and visitor centre plans for the future and the approach that they intend to take.
Taff Gillingham is a military historian and historical military advisor for film, television and theatre productions.
He co-owns Khaki Devil, a company specialising in the hire of uniforms, equipment, weapons and historical advice and is co-director of the Great War Huts project.
He has a background in film and television design and is a former trustee of The Suffolk Regiment Museum.
This event will be held via Zoom and a joining link will be sent on the day.
Book your tickets via Eventbrite here:
Great War Huts: an accidental First World War heritage project Tickets, Mon 26 Jul 2021 at 19:00 | Eventbrite