Go Industrial Day 2019
Go Industrial Day 2019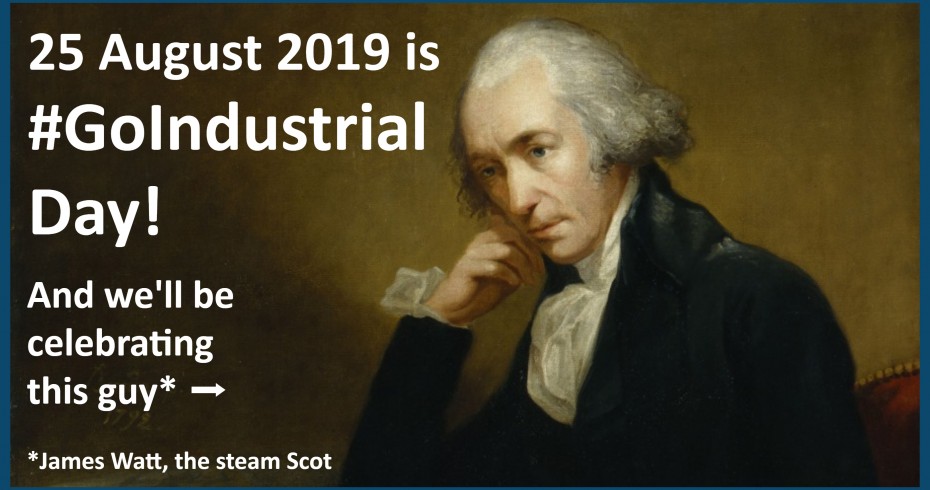 In 2019 on #GoIndustrial Day we're celebrating the steam Scot, James Watt, and all things innovative!
Sunday 25th August 2019 is the 200th anniversary of his death and we're marking the day with a #TootToot! We'll be stoking steam, peeping whistles and celebrating the master of innovation, James Watt.
Join us throughout the day online - on Facebook, Twitter and Instragram - and in our venues across Scotland!
Check out what's hapenning at our venues:
#ChooChoo