Workshop
Go Industrial Day! - Full Steam Ahead workshops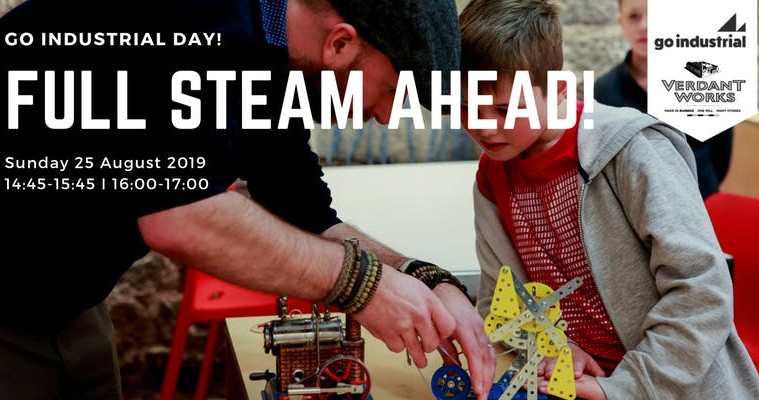 Celebrate #Go Industrial Day 2019 and think like Scottish inventor James Watt in this workshop with the Verdant Works Learning team exploring the power of the steam engine.
You'll work together to create your own simple machine using principles made famous by Scottish engineers James Carmichael and James Watt.
Suitable for ages 8 and above.
We understand that some children may require assistance or may want to work with their grown-up(s). We are more than happy for this, although any grown ups wishing to participate will also need to book a place.
Adults are welcome to spectate although spectator places are first-come first served.
Meeting place: The Red Box. Pleae arrive ten minutes before your workshop is due to start.
Please take a minute to read the following important information:
#GoIndustrial Day! is included in museum admission so you will need to buy museum tickets. Tickets can be purchased up to seven days in advance from our website or from our Front of House staff on the day.
Places are very limited so please let us know if you are no longer able to make it so we can re-allocate your place.
Due to the nature of the workshop, latecomers will not be admitted if arriving more than ten minutes after the scheduled start time.