Talk
Fur coats and Overalls: clothing and munitions workers in World War One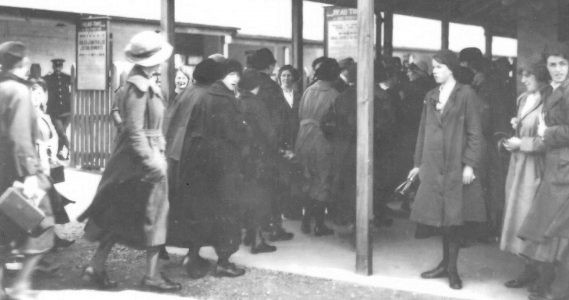 By 1917 the First World War was affecting the British Public's morale but munition production reached its peak in this year.
Profiting from the war effort by company owners or female munition workers, in particular was discussed in vociferously disapproving tones.
Cartoons appeared in publications such as Punch ridiculing the class, manners and extravagant taste of those working in munition production.
Towards the end of the war when women were being 'laid-off' in favour of the returning soldiers editorials published in the Carlisle press described former munition workers attending employment offices dressed in fur coats.
This talk will discuss some of the illustrations and attitudes towards this group of working class women whilst considering whether their purchases did reflect a new financial security or if their future was actually more precarious.
This event will be held via Zoom and a joining link will be sent on the day.
Book your tickets via Eventbrite here:
Fur Coats and Overalls: clothing and munition workers in World War One Tickets, Mon 23 Aug 2021 at 19:00 | Eventbrite