Talk
'A Kind of Twist': The Troubled Life of Stan Harding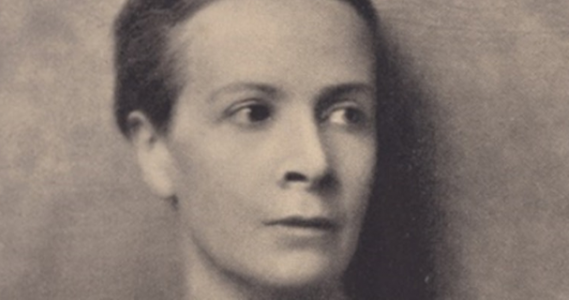 Constance 'Stan' Harding is one of the twentieth century's most curious, eccentric, endearing, often infuriating, and – sadly – long forgotten figures.
Monday 11 October 2021
Born into an affluent but deeply religious family in Canada in 1884, she fled at the age of nineteen to Florence. Here she mixed freely with expatriate artists and bohemians such as Käthe Kollwitz, Mabel Dodge, John Reed and Edward Gordon Craig. She enthralled and appalled in equal measures—'a poisonous little snake', as one jealous rival called her, in this 'Paradise of Exiles'.
Her Florentine escapades were only the prelude to a career that soon witnessed her working as a journalist, first in Berlin during the Armistice and the Spartacist Uprising, then in Bolshevik Russia. This latter stint ended in 1920 with her imprisonment as a spy in the notorious Lubyanka Prison, having been betrayed by an erstwhile friend, the American traitor Marguerite Harrison, who spied for the Russians against the Americans and British. Following her release, Harding spent the following decade consumed by her pursuit of vengeance against Harrison before new pastures beckoned in India, where she worked as a filmmaker and photographer.
A century after the plight of Stan Harding was front-page news around the world, this talk will introduce this ambitious and indomitable woman who, in advance of her time, worked as a foreign correspondent in the dangerous world of international politics.
This event will be held via Zoom and a joining link will be sent on the day.
Book your tickets on Eventbrite here: https://www.eventbrite.co.uk/e/a-kind-of-twist-the-troubled-life-of-stan-harding-tickets-149402971309