Year of Coast and Waters 2020
Woven Waves: Jutland: The Unfinished Battle with Nick Jellicoe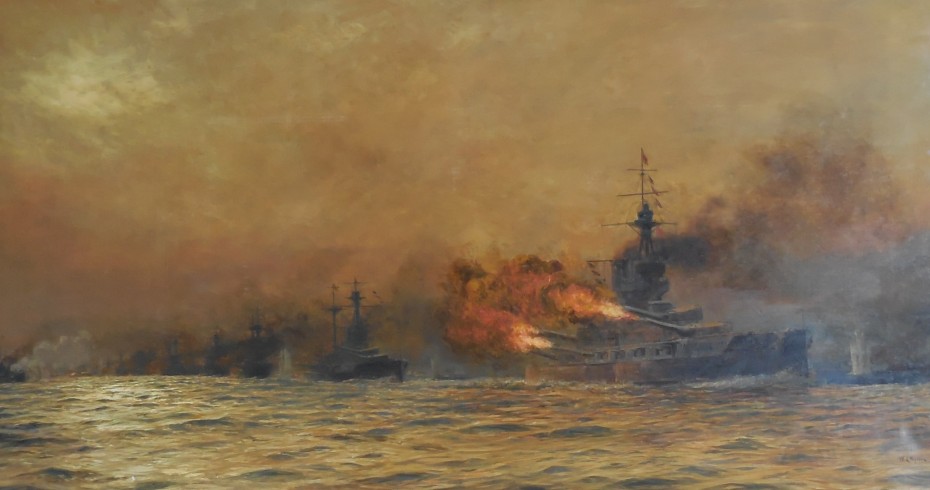 Hear historian Nick Jellicoe, Grandson of Admiral Sir John Jellicoe, Commander of the Grand Fleet at the Battle of Jutland, describe the biggest naval battle in history at this talk and book signing.
Nick's talk, which will be both insightful and thought-provoking, will be followed by a signing of his books on the subject - Jutland: The Unfinished Battle and The Last Days of the High Seas Fleet: From Mutiny to Scapa Flow. (The books are currently available for purchase in the Museum bookshop.)

Nick, whose father George Jellicoe was the last man to hold the post of First Lord of the Admiralty, is a regular TV and radio presenter.

He also employs digital animations to help convey the complexity of historical events, such as those which can be seen on his websites ScapaFlow1919.com and Jutland1916.com, which have been viewed by some 5 million people.

Tickets: Adult £8.50 | Concession £6.50.

Booking highly recommended.

Simply visit www.scottishmaritimemuseum.org/events/

Woven Waves: Jutland: The Unfinished Battle with Nick Jellicoe is part of a series of events complementing our current Woven Waves: The Jutland Tapestries exhibition.

Tickets also include entry to the Museum and exhibition.

Cover image: The Iron Duke 1917 by William Lionel Wyllie courtesy of Nick Jellicoe.