Event
Warm Welcomes on Chilly Days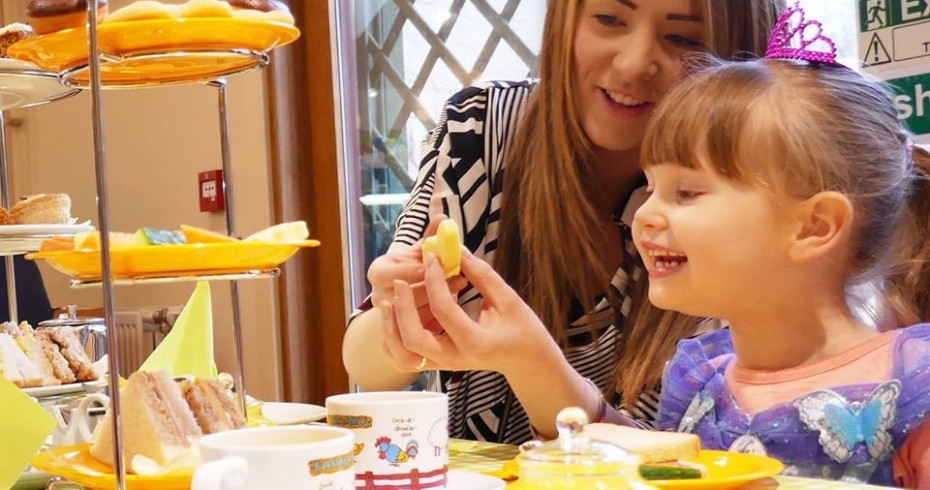 Imagine yourself at the Teddy Bear's Picnic...
From 14th January until 22nd March, the tearoom conservatory will again be transformed into the magic of Teddy Bear's Forest; a special space where younger children can share imaginary tea with teddies and caterpillars in their woodland camp site. Bring your own softies to the picnic if you wish. It's especially for pre-schoolers, so big people (those aged over five) should let off steam in the soft play instead. There's also colouring-in and other simple fun and games, ensuring that younger visitors (and accompanying grown-ups) can spend many happy hours in the cosy tearoom while the rest of the world is at school.
Friends of Friends are FREE
Our annual Friends Membership enables you to visit Almond Valley whenever you want. This year, during Chilly Days (15th January to 23rd March), your Friends membership will also allow you to bring along a pal, free of charge. Each Friends membership card will allow free admission to up to two people when they accompany you on a visit – just flash your card and introduce your friends at reception.
Free for Afternoon Tea?
During Chilly Days (14th January to 22nd March) we're again offering FREE admission to Almond Valley when you book an elegant afternoon tea. It's a great get-together for families or small groups of friends. There's a tasty, tempting, tiered array of sandwiches, savouries and cakes for the grown-ups, and a perfect miniature version especially for the kids. All very dainty, very refined, and extra-brilliant because when you book, all enjoy free admission. Afternoon teas are available between 14.00 and 16.00, must be booked at least 24 hours in advance, and cost £9.95 for adults and £4.95 for children. Places are limited, especially at weekends and during the school half-term break – so please book early.
SORRY - Afternoon Teas are now fully booked for all weekend dates
Your dainty tea will be served fresh to your table at your booked arrival time, and will cleared away once you finish, leaving you plenty of time to explore the many other attractions of the Almond Valley site. For larger groups who would rather take your time to celebrate a big occasion in a more informal manner, why not book one of our birthday party packages when you can enjoy your own private room for fun and games?