Family Event
Tackety Boots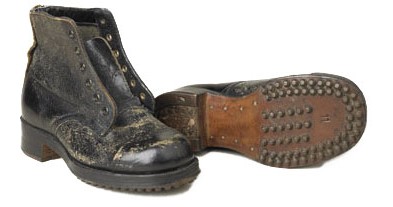 Life's always better with dry feet, but not everyone has always had the luxury of good shoes.
Investigate the fragrant world of boot repairs and hand-me-down shoes, and see what you can cobble together. There's a small temporary exhibition about tackety boots, plus a handling station - as well as two trails around the Museum.
For kids
Follow clues to find boot prints in the Museum - with a certificate at the end!
For older kids and adults
The tackety boots have been stolen! Follow the clues around the Museum and the Mill to eliminate suspects and confront the thief.