Kids Activity
Reading Fairy Sunday Classes for ages 1-5 in Dundee!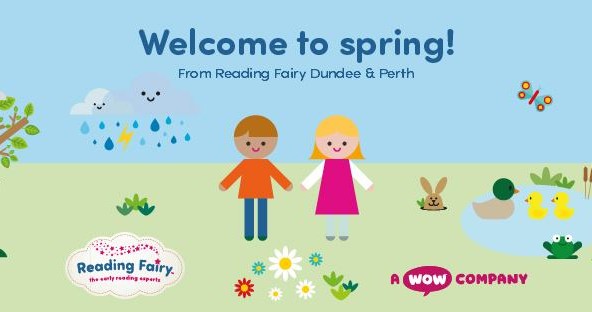 Discover the wonderful world of Reading Fairy!
Every Sunday until 22 March 2020.
11:15-12:00 | Book Babies & Toddler Tales | 1-2 year-olds
12:15-13:00 | Story Stars | 2-3 year-olds
13:15-14:00 | Reading Recruits | 3-5 year-olds
Each one of our accredited and curriculum-approved classes have been designed by early reading experts to provide your wee ones with the essential building blocks for learning to read.
With so many games, unique songs, nursery rhymes and stories to enjoy - you and your child will explore language and storytelling in ways you had never thought of before. Better yet, our fun-loving characters are here to guide us all along on our reading journey:

Sing old favourites with Music Mouse
Link sounds to letters and objects with Phonic Fox
Build your vocabulary with Chat Cat
Perform in a sensory story with Reading Fairy
Read a delightful picture book with Book Bear
New customers can enjoy a fantastic offer on a 3-week trial! Current Reading Fairy customers can book onto blacks and enjoy weeks of fun! Contact me for more information.