Exhibition
Ocean Posters Against Plastic Pollution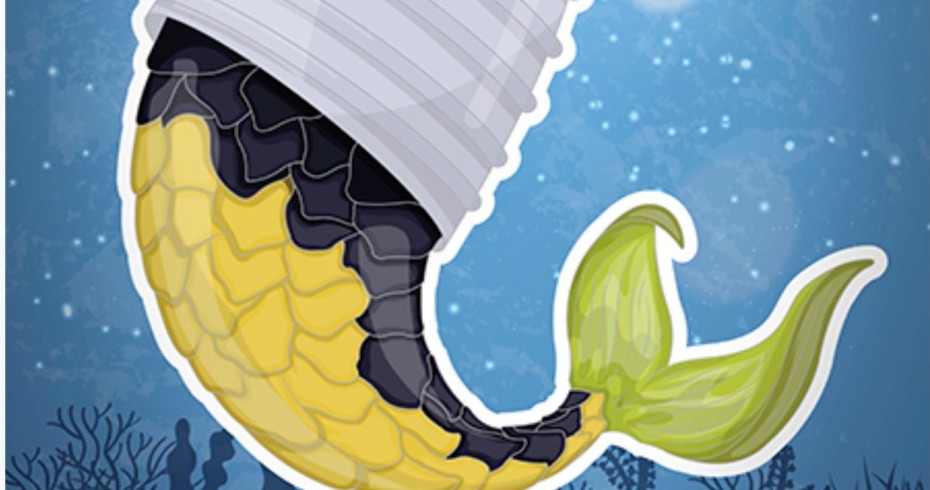 An international exhibition of posters designed by students to challenge the escalating plastic pollution of our oceans makes its UK debut at the Scottish Maritime Museum on Irvine Harbourside, Ayrshire, when it opens on Saturday 11 September.
The Ocean Posters Against Plastic Pollution touring exhibition, which premiered at the inaugural UN World Oceans Day Conference at the United Nations, New York, in June 2017, is brought to the Scottish Maritime Museum by Journeys in Design Curator John Ennis.
The exhibition is the result of an international eco-poster design collaboration engaging 17-25 year old design students from 35 academies and universities representing all five continents.
Ocean Posters has been exhibited in Argentina, Chile, China, Germany, India, Peru, Slovakia and the USA. Following the UK debut at the Scottish Maritime Museum, the exhibition will continue to tour in UK and Ireland as Covid restrictions allow.
The Ocean Posters Against Plastic Pollution exhibition, which opens alongside the Museum's second new exhibition, Glass Ships in Bottles, is also part of the Scottish Climate Fringe Week.
The Climate Fringe Week (18-26 September) aims to raise awareness of the need to move towards a greener, fairer, low carbon society and highlights the need for urgent action as we look towards COP26, the United Nations climate talks in Glasgow this November.
Both Ocean Posters Against Plastic Pollution and Glass Ships in Bottles exhibitions are included in Museum admission.