Exhibition
Into the Maelstrom: The Scottish Kayak Expedition to North West Norway 1980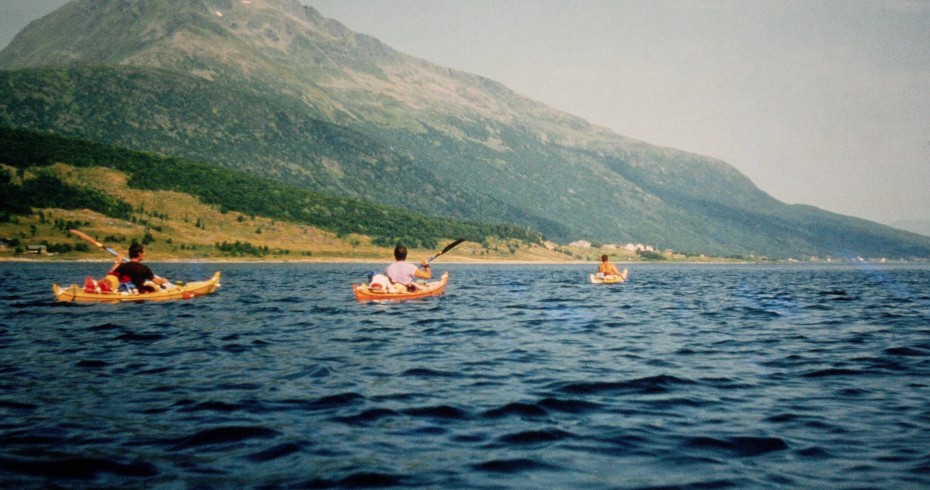 An exhibition celebrating the 40th anniversary of Scotland's first formal sea kayaking expedition, which also included the first recorded sea kayak crossing of one of the world's largest whirlpools – the 'Maelstrom'!
'Into the Maelstrom: The Scottish Kayak Expedition to North West Norway 1980' charts the story of Jim Breen, Angus Mathieson, Bill Turnbull and Peter Wilson who, together, paddled 394 miles (634 kilometres) as they circumnavigated the two island groups of Lofoten and Vesterålen in North West Norway, 200 miles within the Arctic Circle.
During the 28 day expedition, the team also successfully achieved the first ever crossing of the 'Maelstrom' or, as it is sometimes known, the 'Moskenstraumen'.
Exhibition object highlights include two of the four 'Baidarka Explorer' kayaks, equipment and clothing. Photographs selected from the hundreds taken and 8mm footage from the expedition will also be on display. These images provide, accompanied by the team's Daily Diary excerpts, bring to life the adventure the four friends embarked on four decades ago.