Family Event
illumination: Light and Aerial Art Spectacular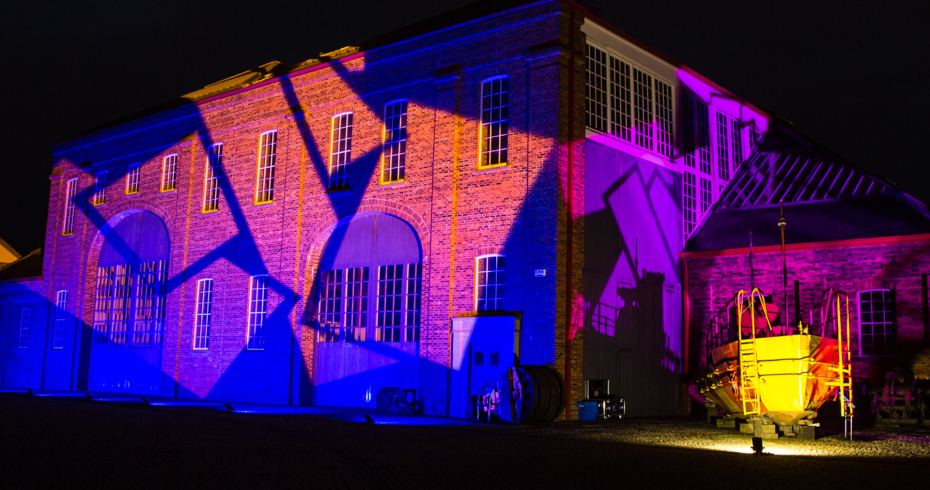 Step inside the Victorian Linthouse to see the jaw-dropping aerial acrobats Spinal Chord
See the vast Victorian Linthouse pulsating with colours for the first time in 150 years and 'Dreamt Vessels' - the third dreamlike stop on our illumination light trail - as you arrive in the Museum courtyard. Then, step inside to marvel at jaw-dropping aerial acrobats Spinal Chord as they fly, balance and twirl on rope silks and a trapeze suspended from the girders of the former shipyard building. From shimmering rays to radiant beams, your unique 'theatre in the round' journey through the Linthouse continues as you enjoy over twenty beautiful boats and awesome relics of maritime engineering bathed in vibrant colours.

An extraordinary evening and the perfect adventure to begin your festive season.

Buy your tickets online: https://www.eventbrite.co.uk/e/illumination-light-and-aerial-art-spectacular-tickets-28220213418

Daily show times: 4.30pm, 5.45pm, 7.00pm and 8.30pm

Please note: As the event will involve some outdoor queuing, you should wear warm, waterproof clothing and comfortable shoes. Buggy park facilities not available.

The event may include some flashing lights.