Family Event, Christmas
'Gus gets Grinched! Santa saves Christmas'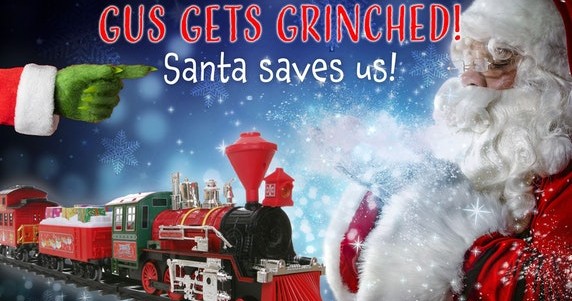 Festive family fun brought to you by Forum Event. Enjoy a festive family day out as you take a magical journey aboard Santa's train, spot the cheeky Grinch, and enjoy a fun-filled show.
Please note: You don't need to book a ticket for entry to Summerlee Museum when you book for this event. However, if you just want to visit the museum, please book your free general admission tickets in advance.
Please also note: As Santa's train runs on our tram line, our usual trams won't be running on the days this event is on.
Dates available from Sunday 28 November – Thursday 23 Decembe