Exhibition
Art Of Work | Exhibition By Pam Kelly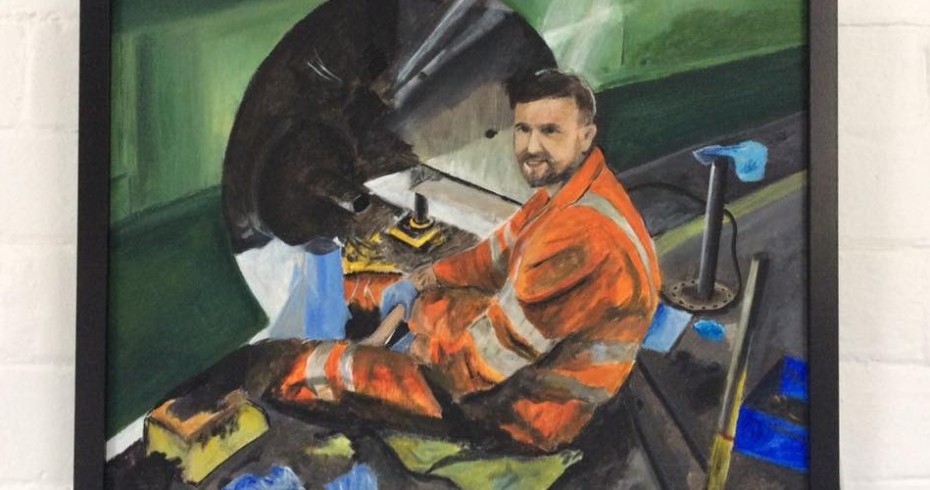 This eclectic exhibition consists of artworks in a range of mediums, all on the theme of people at work and the working relationships between workers and employers.
The exhibition includes pieces reflecting aspects of work, including textiles, prints and a wearable art piece based on the jute workers. More personally, paintings of workers at the Xplore bus company, where Pam worked part time during her studies, show the engineers at work. Although work in a garage might be deemed 'dirty work', inspiration turned to previous experiences of working in otherwise clean office environment, but where she witnessed poor employment practices and was prevented from speaking out verbally about experiences,
Pam Kelly is a Human Resources Advisor by profession, but took a career break to study Contemporary Art Practice at D&A College.
Pam uses her art to explore what might be considered 'the real dirty work'. Fortunate to now work in an extremely good organisation, she concludes the exhibition with pieces reflective of a great place to work.