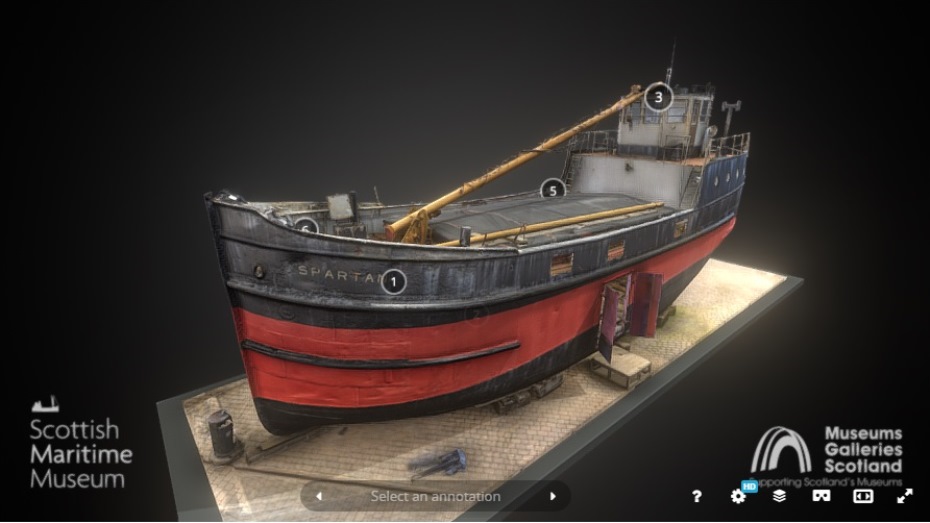 This exciting project from the Scottish Maritime Museum aims to improve access and record-keeping, and aid in discovery of the collections.
With the end of 2019 Scottish Maritime Museum released an interactive 3D model of the most important vessel in its collection. MV Spartan, the only surviving Scottish-built 'puffer', is the largest of around 50 vessels, maritime artefacts and shipbuilding tools being recorded using 3D technology. Further historic artefacts being documented include "star" objects from the museum's renowned collection as well as selected objects from the collections of Industrial Museums Scotland.
'Scanning The Horizon' 3D Digitisation project started with the beginning of 2019 and over its 18-month duration aims to deliver an accurate digital record of the nationally recognised industrial collection. It will help the museum to monitor the condition of the collection and thanks to online dissemination, it will increase its access, and promote it the UK- and worldwide.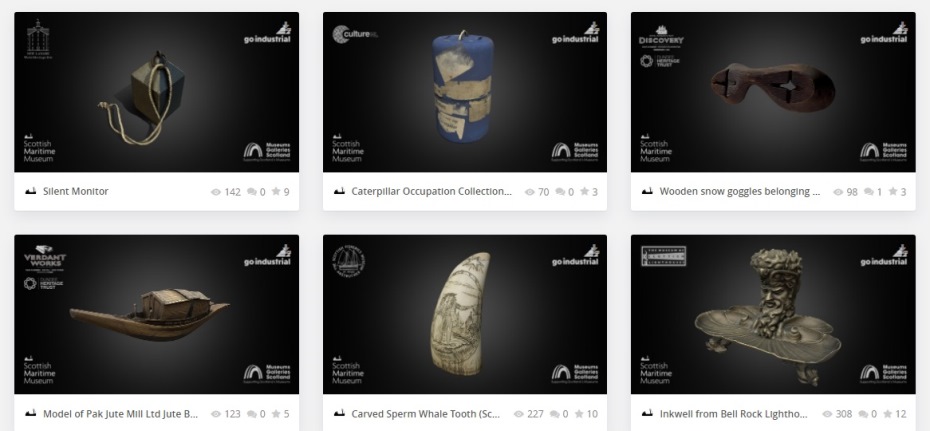 With the use of this innovative technology, online users can explore museum collections in new ways. Being able to manipulate artefacts in the 3D space gives them the freedom to explore objects on their own, often revealing areas that cannot be seen in a regular gallery space due to access or health and safety restrictions.
With the launch of 3D model of MV Spartan, Scottish Maritime Museum also released virtual tours of both MV Spartan and SY Carola, another large-scale vessel from the museum's collection.
With very difficult access involving narrow passages and vertical ladders, virtual tours were a way of opening doors to two the most attractive objects in the museum's care. Now the visitors can just go to the museum's website and hop on board to see sections of the vessels that otherwise cannot be accessed. For an even more immersive experience, the tours were made VR-compatible, which means they can be explored using a Virtual Reality headset.
Through the project outputs the museum is hoping to engage with younger audiences. It's not only about the 3D content itself, but also how the story behind the 3D model is being communicated. From fun 'hotspots' pointing users to interesting facts, to explaining complex concepts using digital reconstructions and accessible storytelling, we are trying to use this new medium to enhance the visitor experience and to share the industrial history of Scotland.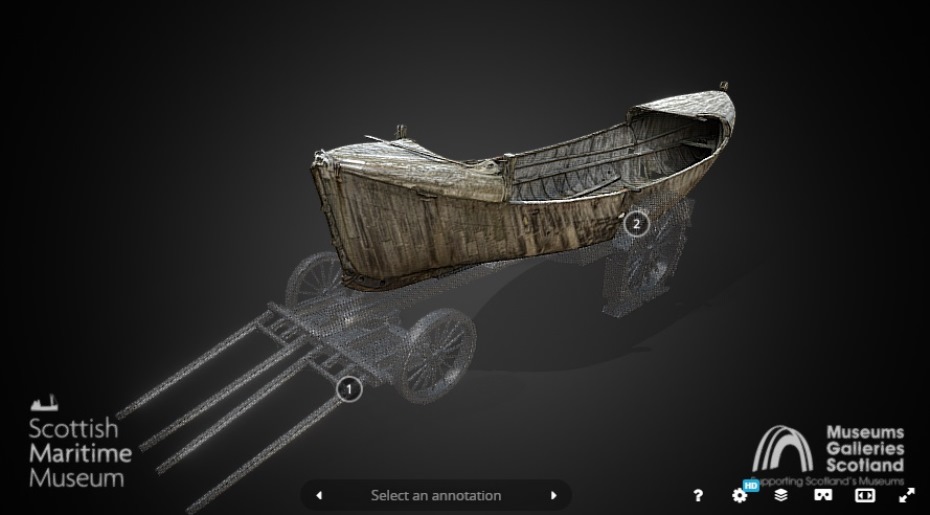 What's also worth mentioning is that we have joined a recent initiative lead by Sketchfab and released a vast majority of our 3D content into the public domain under the CC0 license. World class cultural institutions including Smithsonian and Science Museum Group have opened their 3D collections and we are very excited to be in such a great company. The CC0 dedication means that everyone can now use and reuse this content for whatever purpose they wish, no questions asked. So, if you'd like to play with our data follow this link and explore our downloadable collection!
---
Scanning the Horizon 3D Digitisation Project was funded by Museums and Galleries Scotland.
We would like to thank Historic Environment Scotland, Leica Geosystems (Part of Hexagon), RPS Europe and Ulmus Media for their help throughout the project.
Top image: 3D models of MV Spartan