Nature is on Irvine's doorstep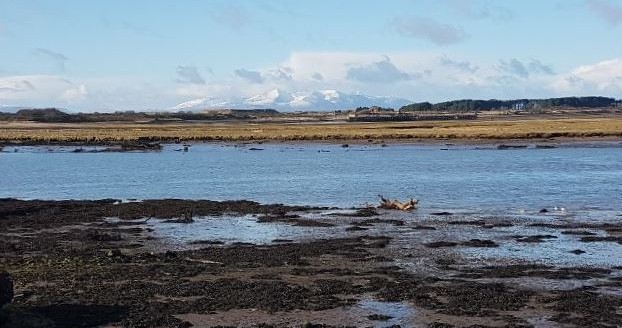 A two minute walk from Scottish Maritime Museum's Irvine site is the Bogside Flats SSSI. The Museum's boatshop overlooks the area. Swans swim right up so visitors can feed them.
In March 2009, RSPB Scotland acquired a new reserve at Irvine, North Ayrshire with the support of SNH. The 19 hectare site forms part of the Bogside Flats Site of Special Scientific Interest (SSSI), designated for its saltmarsh and mudflat habitats and is the area between the railway and the River Irvine, behind the old Ayrshire Metals Factory.
The reserve is mainly grazed floodplain within a flood defence bund although there is also a small area of saltmarsh. The rough grassland is used as a foraging area by hen harrier and short-eared owl and the site provides a roost site for wintering wildfowl and waders. This reserve is located within the Irvine Bay Urban Regeneration Area.
This area has historically come under considerable development pressure, which continues today with ongoing pressure for new housing, industry and tourism development. Management by RSPB Scotland will ensure this area of the SSSI is protected from damaging development.
---
Reproduced in good faith from RSPB North Ayrshire.