#GoIndustrial Safeguards Scotland's Past to Inspire a Social Generation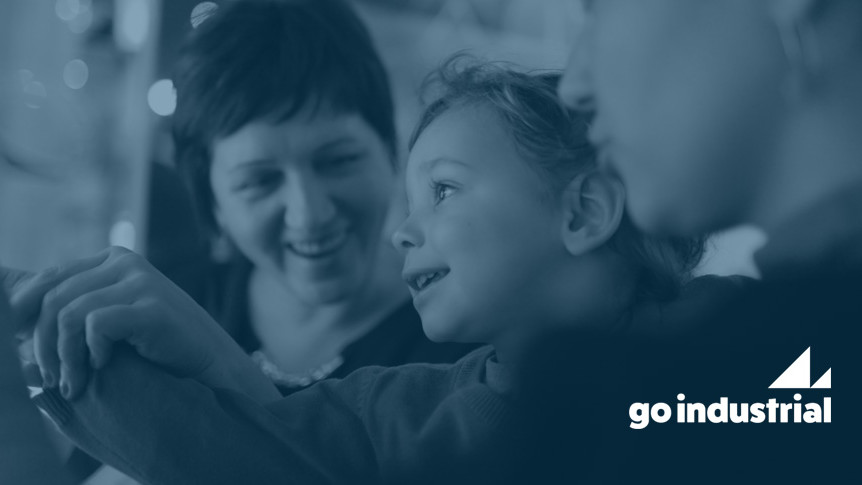 Today sees the official launch of #GoIndustrial across the internet and social media, asking Scotland's citizens and visitors to join them for a riveting day out.
#GoIndustrial is a dynamic group of industrial museums in Scotland whose collections cover the wealth of Scotland's successful industry, including:
Fishing
Shipbuilding
Textiles
Agriculture
Coal, lead and shale oil mining
Engineering
Iron and steel production
Transport, including maritime, railways and lighthouses
Most importantly, #GoIndustrial museums tell the stories of the people who served as the backbone to these industries.
A marketing project, funded directly by the Scottish Government's Recognition Scheme, has enabled #GoIndustrial to bring their collective to life on the digital high street. Today #GoIndustrial officially launches its new website – goindustrial.co.uk – Facebook, Instagram, Twitter, and soon to follow Snapchat Stories!
"Despite our base in Scotland's industrial past, at Go Industrial we understand how crucial it is to reach and inspire our younger audience through social media. Initial reactions to our new brand have been very positive."
Simon Hayhow, (Director, Scottish Fisheries Museum, and current Chair, Go Industrial)
Launching a range of fun and inspiring social campaigns, #GoIndustrial welcomes you and your community to share with us memories and learning of Scotland's industrial past. This might be through family stories, nostalgia, your visits to our visitor attractions, or hopes for Scotland's future.
This month, to celebrate National Storytelling Week, #GoIndustrial ask you to share stories from your family life across any of the aforementioned industries in pictures, posts and tweets. The best content will be published on the #GoIndustrial blog. For full details, see our Facebook Page.
---
For more details and to arrange photo opportunities, please contact:
Emma Halford-Forbes, Go Industrial Coordinator
E: emma@goindustrial.co.uk | T: 07751238872
Go Industrial is the brand name for Industrial Museums Scotland: a SCIO; and federation of Scottish independent industrial museums that have Accredited status and hold Recognised collections.
Our members are:
The Recognition Scheme
The museums of the Go Industrial collective all hold collections Recognised as being Nationally Significant by the Scottish Government. Scotland currently has 47 collections outside the national museums and galleries that have been Recognised as such, stretching from Shetland to Dumfries and Galloway. Together, they showcase the best Collections that Scotland's museums have to offer. The scheme to Recognise a widespread national collection of immense cultural, social and historical diversity is owned by the Scottish Government, and managed on their behalf by Museums Galleries Scotland.