#GoIndustrial brings the sun in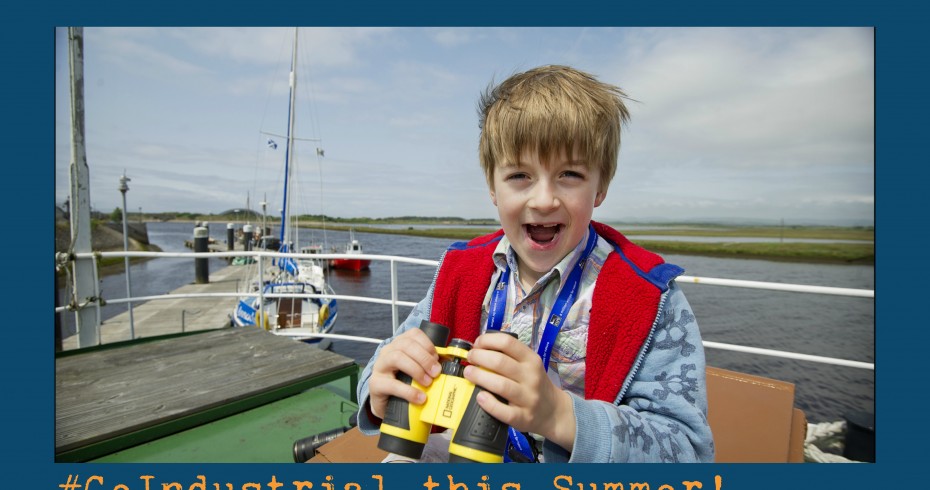 The time is upon us. Summer is here! The school holidays are about to start. Seven weeks of entertaining the crew – what to do?!
#GoIndustrial have a few ideas to keep the family amused over the summer in our venues across Scotland.
Families are invited to builds dens on site all summer long! Lots of fun to be had in the sun – and included in admission!
There's a whole host of fabulous fun for families this summer:
AND they have two fun-filled days for all the family:
Wee Weavers kicks off again in July – monthly meetups for 2-5 year olds. There's also film screenings for families in July and August.
If a Day Out Wirth Thomas the Tank Engine sounds like your thing, don't miss him at Bo'ness & Kinneil Railway in July. Tickets sell out fast, so get on it!
They've got family events every week during the holidays, looking at all sorts of fishy things!
Do you have a Lego enthusaist in your family? The Museum has a series of Bricks 4 Kidz workshops, fortnightly throughout the holidays. The annual Family Fun Day is 19th August and there's lots of fun for the whole family!
The Museum has lots going on over the summer! It's free entry to the Museum, with a small charge for activites. Contact them to find out more!
Visitors are encouraged to rediscover a love of board games with Game Plan, an exhibition opening on 21st July.
Exhibitions
And we have some excellent exhibtions across our venues:
#GoIndustrial for a riveting day out this summer!