Frozen in Time: The Frank Plumley Collection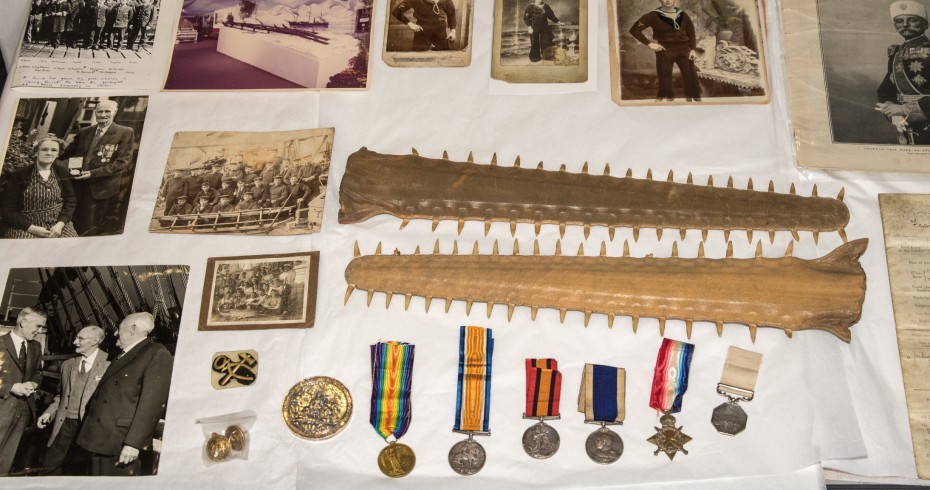 In 1901 48 men risked their lives in the pursuit of the unknown. Led by Captain Robert Falcon Scott on board the SY Discovery, the British National Antarctic Expedition 1901-1904 set sail in pursuit of scientific and geographic discovery in this largely untouched continent.
Here at Discovery Point we aim to tell this story of heroic Antarctic exploration showcasing both the ship and the men who served on her. However out of these 48 men, due to the nature of collecting, our narrative can often focus on just 11- the officers and scientists. Many of these men published diaries and reports, or in the case of Captain Robert Falcon Scott, Earnest Shackleton and Edward Wilson, went on to become celebrated explorers of the Heroic Age. This has meant much more material relating to these higher ranked men has been recorded and preserved.
Therefore we were delighted, with the kind support from both the National Fund for Acquisitions and United Kingdom Antarctic Heritage Trust, to be able to somewhat readdress this by securing a collection of 35 pieces belonging to Frank Plumley, one of the five stokers on board the 1901 expedition and a man we previously knew very little. Material includes personal notebooks, poems and letters, service and polar medals, photographs and personal items, such as an Expedition Royal Doulton mug, snow goggles and pipe. The collection, preserved by his grandson, also includes many newspaper cuttings and articles relating to Frank's later life allowing us to build up a fascinating history.
Born in 1876 Frank joined the Royal Navy at the age of 20, joining Discovery 5 years later from H.M.S. Gibraltar at Capetown, South Africa. During the expedition he was part of Lieutenant Barne's first attempt to reach Cape Crozier in March 1902, this journey struck trouble when a blizzard swept over the Hut Point Peninsula sending George Vince to his death. He later played a part in Captain Scott's Western Attempt in October 1903. After Discovery Plumley served on a number of ships including Dreadnought, Venus and King George V. He saw active service with the Navy during World War I and returned to civilian life in 1919 where he was employed as a blacksmith at Gun Wharf in Portsmouth. Frank died in 1971, aged 95, in Newport on the Isle of Wight.
A selection of these objects will be on temporary display in our Showcase Exhibition from the 25th January 2017.For more details on these objects or to see other highlights of our fantastic collection please visit our Collections Online.