Another starring role for Bo'ness & Kinneil Railway in BBC Agatha Christie Mystery, Ordeal by Innocence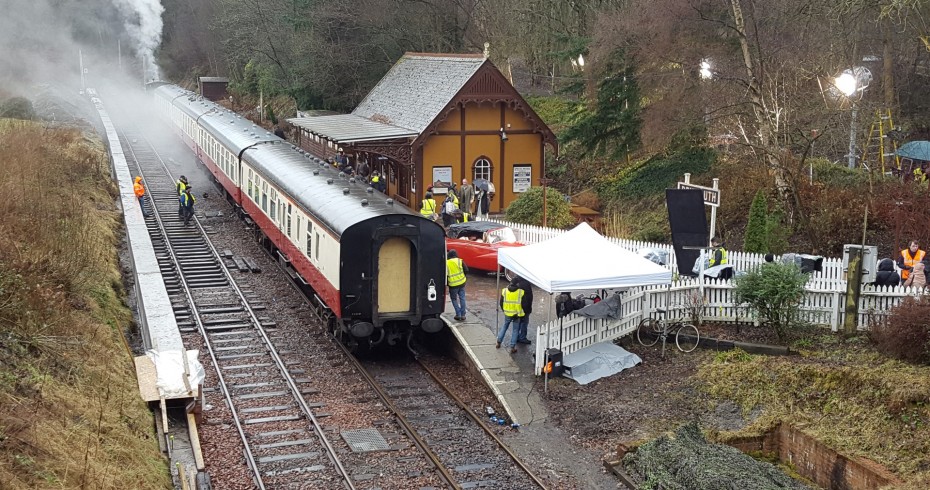 The drama which was shown over three April weekends was filmed at Bo'ness earlier this year.
Two stations at the heritage railway were used and appeared in episodes 2 and 3 of the series. The 'blood and custard' carriages used in the scenes made the perfect setting for the 1950s period drama. Together with Bo'ness and Birkhill Stations, the heritage railway, proved yet again to be the perfect setting for this drama, billed as the BBC's Easter blockbuster.
Amanda Kilburn, Business Development Director of The Bo'ness & Kinneil Railway, said: "We never tire of seeing how the Directors of the many film and TV shows which have been filmed here use our railway on screen.
We're delighted to be centre stage once again in 'Ordeal By Innocence'. We're located just a 40-minute drive from Glasgow and Edinburgh and hope that seeing our trains and stations on the nation's TV screens will encourage more visitors to step back in time and come along to experience the joys of vintage train travel."
Image credit: Birkhill Station during filming in February 2018. Copyright Angus Rex.