Workshop
Woven Waves: Katie Russell Tapestry Weaving Workshop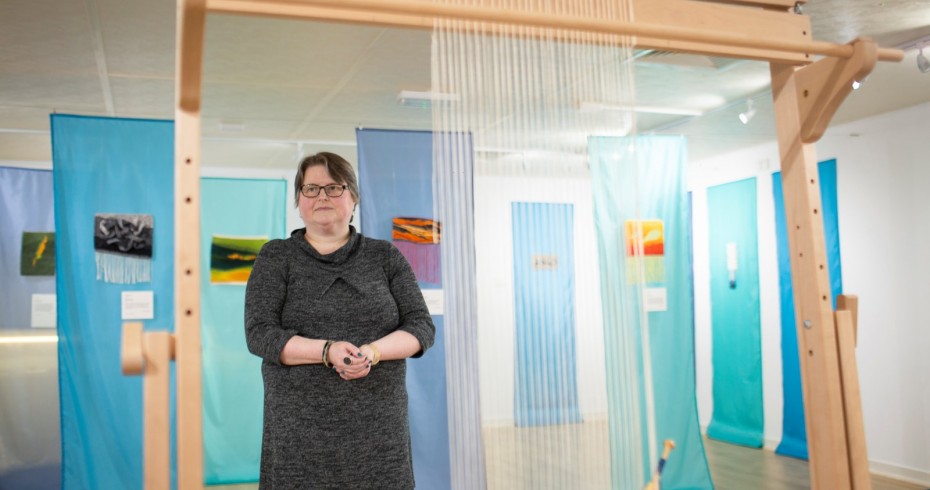 Join Woven Waves: The Jutland Tapestries exhibition artist Katie Russell for an enjoyable hands-on tapestry weaving workshop.
Participants from 16 years and over will learn all about the different types of tapestry weaving and explore the rich variety of wools and materials used in this ancient craft.
Everyone will then create their own piece of tapestry art!
Hand looms and materials are provided but if you have your own hand loom feel free to bring it along.
The Museum is open from 10am – 5pm and the workshop includes entrance to the Museum and exhibition. So participants will have an opportunity to explore the Woven Waves: The Jutland Tapestries exhibition before or after the workshop.
Tickets: Full Price £20 | Concession £15.
Booking highly recommended.
Simply visit
www.scottishmaritimemuseum.org/events/
NOTE: There will be a short break for lunch. Participants can bring a packed lunch or buy lunch at the Museum's Puffers Café on the Harbourside.
The Woven Waves: Katie Russell Tapestry Weaving Workshop is part of a programme of events complementing the exhibition.
Find out more at
https://www.scottishmaritimemuseum.org/events/