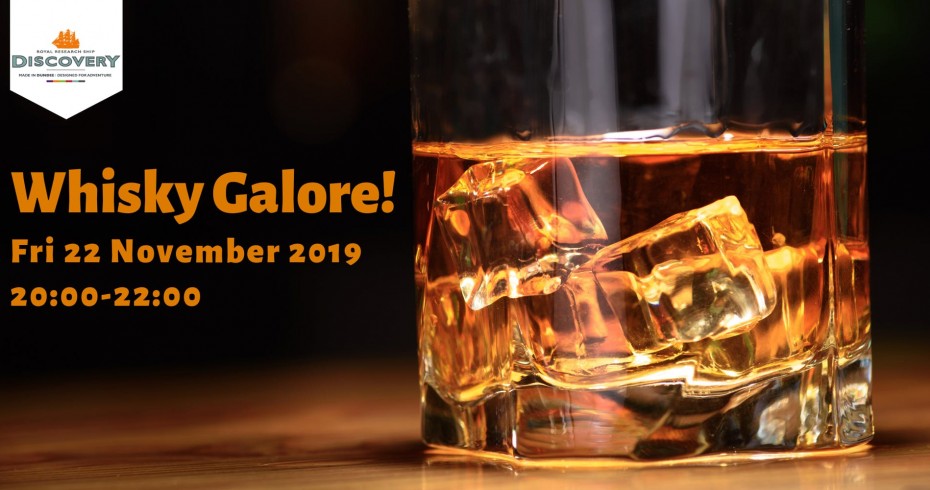 In 1901, RRS Discovery set sail laden with twenty seven gallons of whisky for 'medicinal purposes'.
In this tasting you'll learn more about the distillation process as you sample a selection of whiskies linked to RRS Discovery and her crew, including the original release of Whyte & Mackay's Shackleton whisky (with a 43.7% cask strength) - a painstaking recreation of vintage whisky found outside the Antarctic hut of famed polar explorer Ernest Shackleton.
Booking essential.
Please note, this tasting will take place in the Falcon Scott suite within Discovery Point, it will not take place on board RRS Discovery.
For more more information: 01382 309065 / audiences@dundeeheritage.co.uk
Please note:
- This event does not include admission to RRS Discovery & Discovery Point. If you would like to visit the museum, you can buy tickets online up to seven days in advance or on the day from our lovely front of house staff.
- Whilst every effort is taken to ensure this information is accurate, mistakes do happen. Dundee Heritage Trust reserves the right to make changes as necessary.
- Tickets cannot be exchanged or refunded after purchase except in the case of a cancelled workshop/event. Cancellations may occur due to circumstances out with our control or where they do not reach the minimum number of participants required. Events which do not meet the minimum number of participants will be cancelled no later than 7 days in advance.