Family Event
Spooky Happenings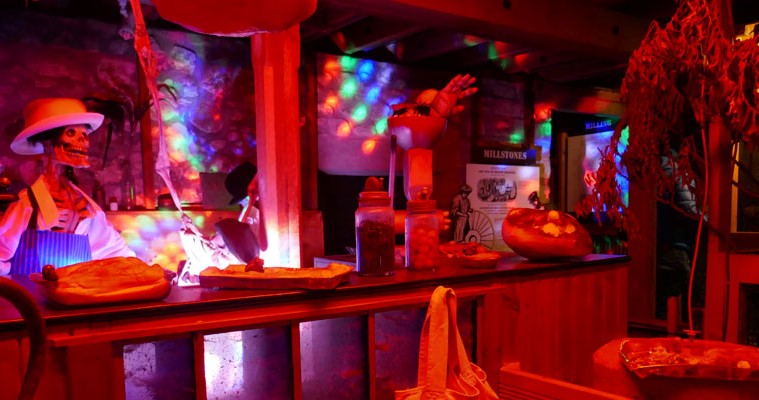 As the nights grow darker, and Halloween approaches, strange mysterious creatures emerge from the shadows to cause mischief.
Inside the old mill wierd creatures lurk around dark corners, ready to surprise you. It's silly spooky fun. Grab your trail sheet and look out for the clues on your spooky quest. Find your way through a world of magic and shadows with mysteries to solve and games to play. Get creative in the craft area where you can make spooky masks and manufacture monsters.
Throughout the afternoon of All Hallows' Eve (31st October) there a special programme of activities and traditional games - ideal for the families with younger children. No booking is required for daytime activities, and standard admission applies, however if you intend to venture out after dark, you need to book in advance to brave the special scary charm of Witches Wood.