Family Event
Father Christmas & the Paraffin Pixies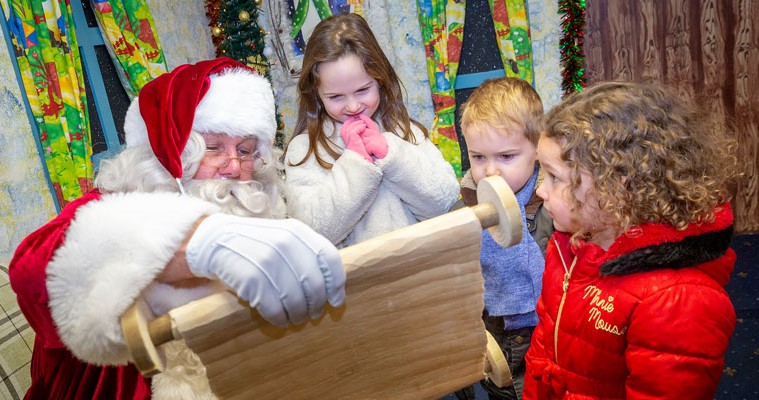 Meet Santa and the Paraffin Pixies - the ultimate Christmas treat!
Dear old Father Christmas (Santa to his friends) is once again in residence within his cosy farmyard cottage, set in a snowy landscape conveniently close to the tearoom. He'll be welcoming young friends and handing out some early Christmas presents. Much of Almond Valley will be decorated for the season, and there will be a special chance to try your hand at Christmas crafts. Almond Valley is open during usual hours throughout the period, but all visits to Santa need to be booked in advance.
As darkness falls, the lanterns flicker into life within the Winter Realm of the Paraffin Pixies. Santa's very special helpers, (in charge of lanterns and winter warmth), will again welcome you to their spectacular illuminated world of light and flame. There are wonderous magical sights along a winding woodland trail, amazing lights in the giant covered play space, and happy things happening in the sweeping lights and sticky smells of the orchard barn.
Pre-booking is essential. Combined tickets are available so you can meet Santa, then enjoy your tea, before experiencing the awe and wonder of the Pixie's magical world. It's the ideal Christmas treat.
Friday to Sunday 4th - 6th, 11th - 13th, 18th - 20th, plus 23rd and daytime on 24th December.