Event, Christmas
Christmas Craft Market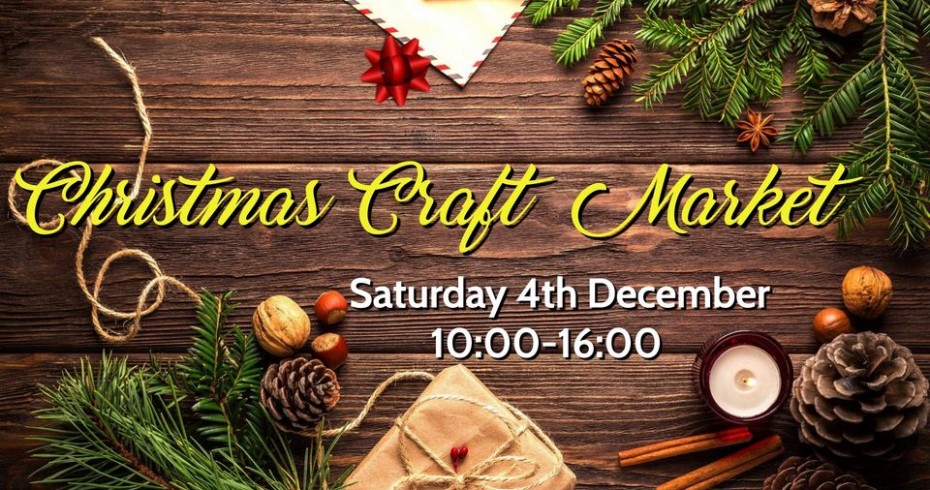 Join us on Saturday 4th December for the Scottish Maritime Museum's first Christmas Craft Market!
Inside our magnificent Linthouse building, you will find a wonderful selection of handmade crafts and unusual gifts to inspire your Christmas shopping!
The Christmas Craft Market will be open 10am – 4pm and entry will be FREE.
Goods will include home décor, glass art, handmade bags, Christmas decorations, art and photographs, children's clothes, hampers, jewellery, hand crafted personalised gifts, silk scarves, soaps, candles, Christmas cards, honey and much more.
With market stalls spread out over the vast Linthouse and a one-way system in place, there will be plenty of room to shop in comfort.
Glass Blowing and Exhibition Tour
Visitors will also enjoy watching expert glass blower Robert McLeod, Chair of the British Society of Scientific Glass Blowers and glass artist Dr Ayako Tani create sparkling Christmas decorations. The decorations will be on sale at their stall.
Latest exhibition Ships in Glass Bottles by Ayako Tani will be open for a tour with its creator Dr Ayako Tani. Sign up at reception and meet there at 12pm. This exhibition tour will discuss the history of glass ships in bottles and Ayako's own artworks. The tour is free and will run from 12pm – 1pm.
Make Your Own Snowglobe!
Children's Make and Take sessions will be running all day. Sign up at reception to take part in the 'Make Your Own Snowglobe!' session. This session is free and all material provided. Suitable for ages 6 and upward.
Food & Drink
If you fancy a cuppa or something more substantial after all that Christmas shopping and crafting, you'll find delicious refreshments at the 'Linthouse Coffee Bar' and a full menu at our 'Puffers Café' a short stroll away, on the Harbourside.
Please Note
Not all areas within the Linthouse Building will be accessible and some Museum objects will not be in full view for the duration of the Christmas Craft Market.
The Linthouse is all on one level providing excellent access.
There are no advance tickets for the Christmas Craft Market and it will be subject to current Government Covid-19 guidelines.
COVID-19 Guidelines
Please help us keep everyone safe by following a few, simple guidelines
Please only visit if you are feeling well
If you are showing any signs of a new continuous cough, fever or change in sense of smell or taste we kindly ask you to not visit on this occasion
Mask wearing is a requirement
When inside any of the Museum buildings, we ask that everyone over twelve years of age wears a mask unless they have a special exemption
Sanitise your hands on arrival
Please use the hand sanitiser stations located throughout the Museum and help prevent the spread of Covid-19
Please follow the one-way system
Following the signposted trail, you will be able to see everything, safely
Respect the personal space of others
Please maintain a safe distance from other visitors and staff members